Latest News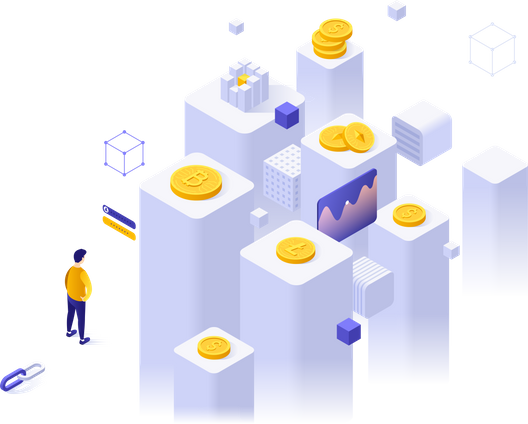 logoHarvest Finance (FARM)
Harvest Finance is a yield aggregator on Ethereum, biexm Smart Chain, and Polygon. The platform helps users to maximize the returns on their assets by depositing in various projects across the DeFi ecosystem.
The platform allows users to stake their assets in the Harvest Finance vaults, while the protocol executes various yield farming strategies on their behalf, and receives staking rewards in return.
FARM is Harvest Finance's native utility token and is used in the following functions:
Staking: Users can earn FARM tokens as performance fee rewards when they stake their FARM tokens in the profit sharing pools.
Liquidity mining: Users can provide liquidity to LPs on other DEXs to earn liquidity mining rewards (i.e. SushiSwap) and a share of the DEX transaction fees. Users can further stake LP tokens in the Harvest Finance vaults to earn liquidity incentives paid in FARM.
Governance: FARM token holders can create and vote on governance proposals.
Harvest Finance consists of the following major components working in conjunction:
Performance fee sharing: Users that stake FARM in the profit sharing pools are entitled to a performance fee taken from the yield farming strategies. The fees are used to buy back FARM tokens from the open market and rewarded to users that are staking FARM.
Auto-compounding: FARM tokens distributed to users are automatically collected and re-staked in the profit sharing pool to improve their returns. iFARM is issued as deposit receipt for auto-compounding, and it is an interest bearing FARM token.
fCASH: Enables users to take a loan without needing to sell iFARM. Users provide iFARM as collateral in return for fCASH, which can be swapped to stablecoins (i.e.USDC).
AmpliFARM: It is a token that is only rewarded in BSC pools, and it can be claimed immediately at 1:1 bFARM ratio or up to 4.18x depending on the staking period.
The project took a fair launch approach, there were no pre-mine or investors. Instead, newly minted tokens are released and distributed weekly.
As at August 11th 2021, the total supply of FARM is 639,925 and the current circulating supply is 606,355 (~94.75% of the total token supply).
Learn more about the token distribution of FARM here.